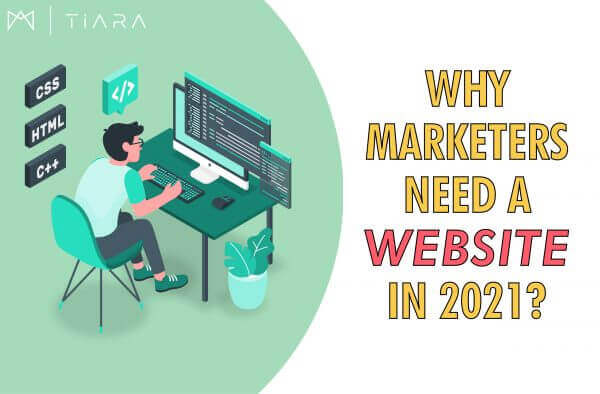 Contact Us
Share this article on:
Why Marketers Need A Website In 2021?
2020-12-17 04:10:00 by super.dev
Having a website and online presence strategy allows you to market your brand online. A website is important as it helps to establish credibility for your brand. Nowadays, people have no time to visit the shops or offices. So, in order for them to search or to know about your products or services before purchasing, they will search for your brand on the Internet. It can also help them to make smarter purchasing decisions. According to the eCommerce Foundation, 88% of consumers will search for product information before they make a purchase online or in the store. This buying behavior trend emphasizes the importance of having a website for businesses.
WHY MARKETERS NEED A WEBSITE?
Let's take a look at why your brand needs a website.
CREDIBILITY
Nowadays, customers expect brands to have websites because customers trust a brand more when a brand has a website. This is important as the website has the scope to persuade your customers on why they should trust your brand. You can state the testimonials and facts on your website to back up those opportunities. Other than that, you can also provide a map and directions to the brands' shops or offices to ease your customers to find your brand's locations easily. A website does not only give credibility to your brand but it also gives a positive impression that your company is bigger and more successful to your customers.
WIDER AUDIENCE
Having a website for your brand allows you to have access to leads and sales throughout the world. Sales are vital to your brand or even to every brand as it the only way to keep your company up and running as usual. By having an online presence through your website, your brand is able to reach wider audiences or customers. The more audiences you reach online, the more opportunities your brand has to make a sale. However, a website doesn't automatically bring paying customers to your brand. It still requires a search engine optimization of your website to boost up your chances of bringing in more qualified leads who are more likely to make a purchase.
FIRST-IMPRESSION
In business, the first impression from your customers toward your brand has always been the most important thing that you need to consider. And your brand website is often your customers' first impression. So, in order to make your first impression looks great, you need to have a well-function and attractive website. These are things you need to make your website attractive.
i – Simple navigation – visitors will always look for a website that didn't require them clicking around several times. If they find it is hard to look for things they need in just a few moments, they probably will simply leave your website.
ii – Attractive design – your website need to be fed with an eye-catching and pleasing design to attract more visitors. However, you need to make it a balance between being professional and being creative.
iii – Informative yet engaging content – informative and engaging content helps your visitors to understand your products and services better. You also need to emphasize relevant keywords that your consumers might use to find brands like yours online.
SUMMARY
In summary, those are the reason why marketers need a website for their business in 2021. The reasons are – a website can high up brand credibility, can reach a wider audience, and help in making your first-impression looks great. The importance of a website for marketers is now clear. Without a website, your brand can't reach and engage your target customers online.
Now, let's get started! If you have any problem with starting your websites, don't hesitate to ask for help from our representative experts.