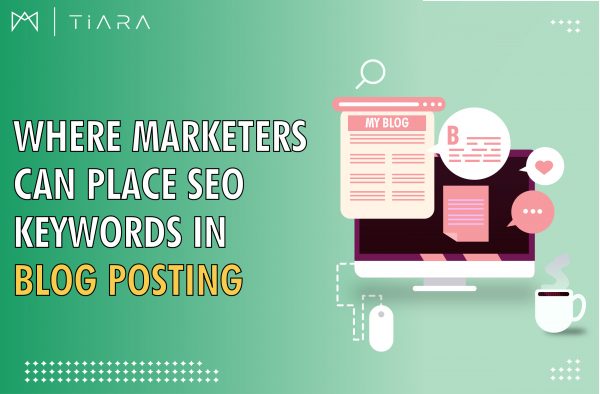 Contact Us
Share this article on:
Where Marketers Can Place SEO Keywords in Blog Posting
2020-12-22 02:13:00 by super.dev
WHAT IS SEO KEYWORD?
Keywords are ideas or topics that define what your content is about and what message you deliver in the content. And SEO keywords or keyphrases are words added to your online content in order to improve your search engine rankings and to make it possible for people to find your site via search engines easily. A website that is well optimized for search engines can lead your potential visitor to found your website.
WHERE TO PLACE YOUR SEO KEYWORDS?
IN BLOG TITLE
The blog title is one of the must place to put your SEO keywords. However, don't make it obvious. Why? Because you need some interesting words in your blog title to attract people to click on your blog and not to make your SEO keywords too obvious. If you are having a hard time finding the right way how to word your SEO, you can use headline analyzer. Here are a few headline analyzers you can use.

i – Capitalize My Title (https://capitalizemytitle.com/headline-analyzer/)

ii -CoSchedule (https://coschedule.com/headline-analyzer)

iii -Share Through (https://headlines.sharethrough.com/)
IN THE FIRST SENTENCE
You can also put your SEO keywords in the first paragraph of your content. By doing that, Google and your readers will straight away be able to know what your blog is all about. Why do you need to do that? Because it can influence more readers to read your blog. People will only read a blog when the blog meets their searching purposes and if they can't find SEO keywords at the beginning of the content, they will probably not continue to read your blog.
IN H2 HEADLINE
What is the H2 headline? Okay, lets Tiara explain what kind of headline you need to know first. This would help your blog post to get more readers.

H1 Headline
In the H1 headline, you need to put your targeted keywords that are related and relevant to your blog title.

H2 Headline
H2 headline is a subheading to your H1 headline and it probably contains similar keywords to your H1.

H3 Headline
And H3 headline will be a subheading to your H2 and the same will happen to the other headline after H3.

Basically, H1 and H2 are the same as you will need to put your SEO keywords into it. However, H1 can be optional whether you want to put SEO keywords into it or not but H2 will be the must to put your SEO keywords.
SUMMARY
In summary, these are where marketers can place their SEO keywords in their blog posting. You can put your SEO keywords in your blog title, first sentences of content, and in your H2 headline. When you can place your SEO keywords in these places, trust us, your blog posting will be findable by your target readers and more visible in search engines. From there you can get more readers to your blog posting.