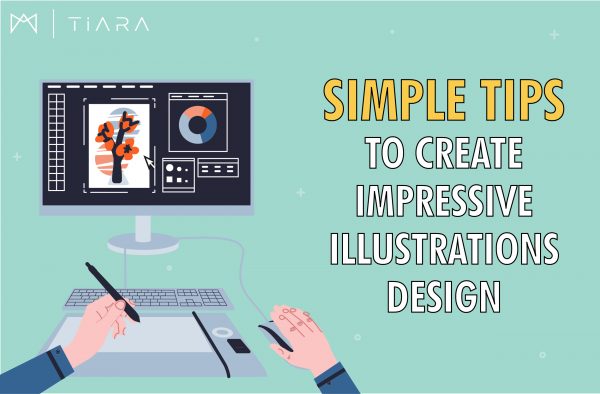 Contact Us
Share this article on:
Simple Tips to Create Impressive Illustrations Design
2020-12-18 02:15:00 by super.dev
WHAT IS ILLUSTRATION?
The illustration is creating an image to communicate a message or an idea. An illustration can be done in any medium as long as it is a visual representation of something. The responsible of illustrators is to take an idea and turning it into something visual. There are a lot of different types of illustrations that can cater to particular areas of illustration and have their own personal aesthetic that would suit your brand objectives. However, it is a good idea to do your research and identify an illustration that suits your brand needs.
TYPES OF ILLUSTRATIONS
Let's take a look at the few types of illustrations you can use.

i – Pencil illustrations – pencil illustrations are one of the popular illustrations that allow you to create soft shadows and transitions, creating sharp and accurate lines.

ii – Charcoal illustrations – charcoal not that precise as pencil illustrations. But charcoal is a preferred choice for illustrating short stories, fast sketches, and sometimes nooks.

iii – Watercolor illustrations – color pigments are used to create nuances and different transparencies by adding water to the color to create soft, airy, with lots of depth feelings.

iv – Digital illustrations – digital illustrations are the creation of visuals using digital tools, as well as devices like a mouse, a drawing tablet, or a stylus pen.

Digital illustrations is the main point that Tiara want to share with all graphic designer or people who want to learn about design. Let'[s explore how to create impressive illustrations design.
4 SIMPLE TIPS OF ILLUSTRATIONS IN DESIGN
COLOR AND STROKE PALETTE
To create a color and stroke palette is a must before you proceed with creating an illustration that you are working for. In this palette, you need a set of primary colors and various secondary colors. Not only that, but you also need to consider several colors for shading. This color and stroke palette need to updating frequently so that you can get the exact time of colors that you need for illustrations.

Example of a color palette that you can do.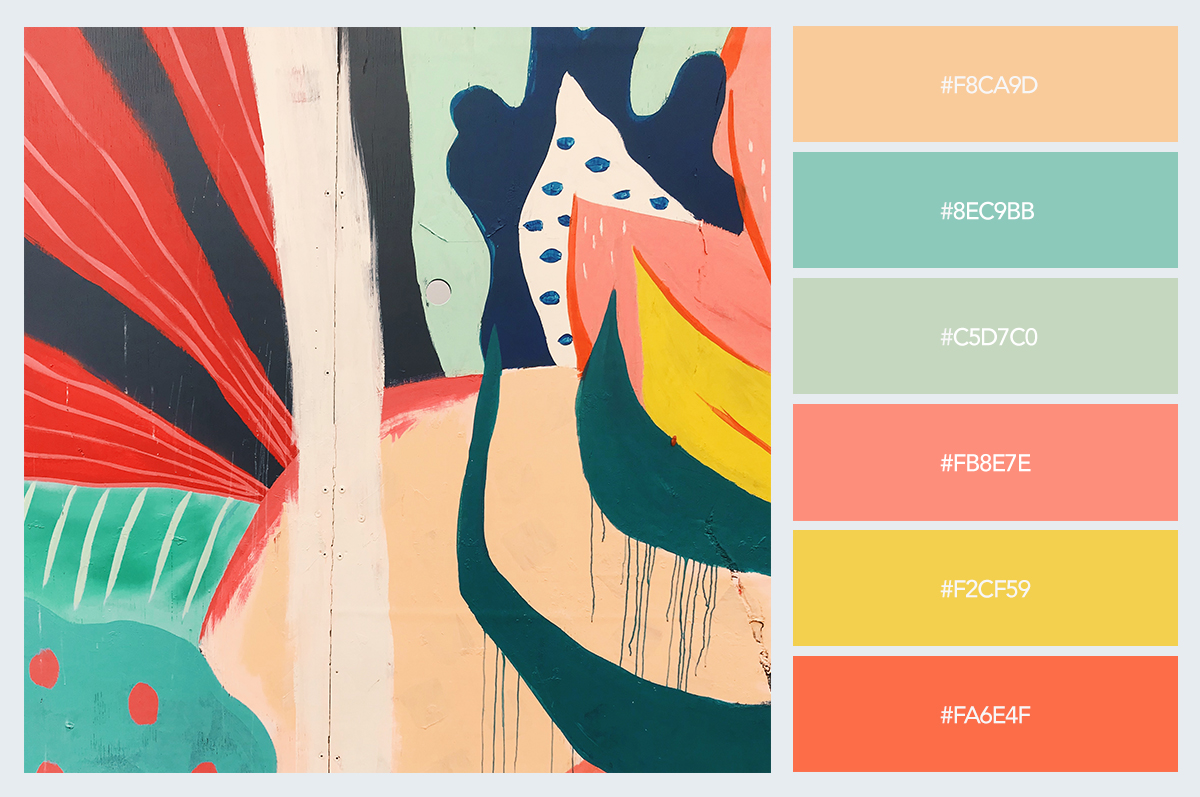 AVOID CULTURE SYMBOLS
While you are illustrating something that related to culture or religion, please avoid using symbols that might be offensive towards certain target areas. Not only symbols but the color choices also need to be considered. How to avoid it? Do a lot of research might help you the most. Research is not only leading you to avoid negative connotations but it would also help you a lot to ideate your sketches from the audiences' perspective.
USE GRID
The grid is one of a good rule, not only for illustrations but also for photography, drawing, and other types of design. The grid helps to constrain or extend your illustrations in all directions. It is also a support system that helps abolish the vagueness of your illustrations (if any). So whenever you illustrate, follow the grid, it helps a lot.
TRY AND ERROR
Stay away from trends and try to nurture the innate style of illustration that you can do the best. To break the rule is acceptable sometimes as long as you know you are doing it right. Don't be too hard while doing illustrations and enjoy the sense of gratification in this brilliant profession.
SUMMARY
In summary, those are a few types of illustrations including digital illustrations. To do digital illustrations, you need to create a color and stroke palette, avoid using culture symbols and color that might trigger some religion or culture, use a grid to constrain your illustrations and try and error in doing illustrations. So that's all about it. Tiara might be left out a huge amount of important tips but these are just some of the tips for new graphic designers or people who are trying to get their head around illustrating.